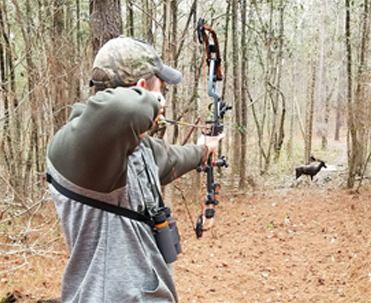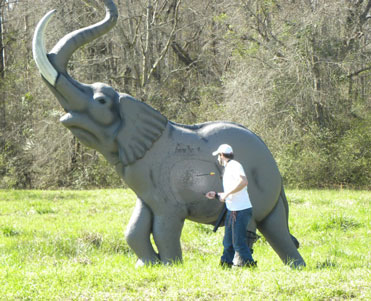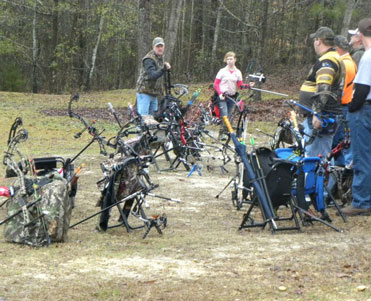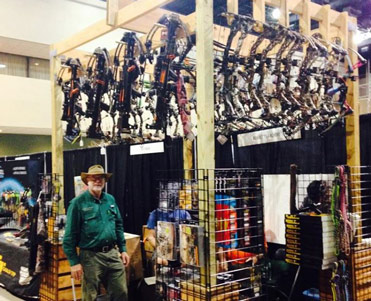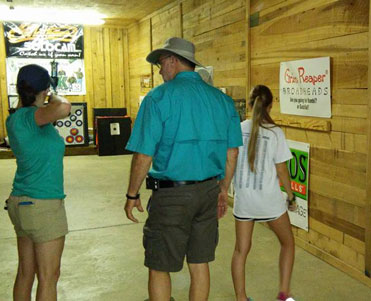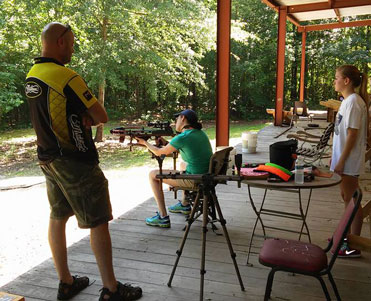 Experienced & professional staff full-line pro shop with 20 target out door 3D range. We offer indoor bow sighting and indoor practice targets for kids birthday parties.
Mike Bennett started Bennett's Archery in 1992 after serving 24 years in the United States Air Force. Archery, and bow hunting in particular, have long been his passion. Mike has been shooting bows for over 30 years and teaching archery for over 25 years. His favorite topic of conversation is archery and bow hunting and he loves to meet kindred souls or convert new people to the sport of archery. Travis, Mike's son, shares Mike's love of archery and works with him in the shop.
Because of Mike's dedication to the sport, he is enthusiastic about helping customers find the best products to suit their needs. Mike and Travis take pride in providing the best service possible to their customers. Mike, Travis, and the rest of the staff use the products they sell which means you, the customer, benefit from their experiences.
Bennett's Archery is a full-line pro shop with everything needed for the beginner and experienced archer. To start amateur archers on the right foot, we provide expertise about the sport of bow hunting and archery. Experienced archers will appreciate the large selection of archery supplies and equipment.
Bennett's Archery has a family atmosphere with multiple ways to enjoy archery – come join us!!
We have the Latest Line of Mission Bows
Call or Visit Today!